I knew this month was going to fly by so I already started making my favourites list in the first week of October. It's been a very slow and simple month for me, lots of sleeping in, Netflix, reading, and eating. September was a tough month so a restful October was absolutely necessary in the recuperation of my emotional well-being. Follow me along as I look back on all of the highlights of my month of October. 🙂
music
ARTPOP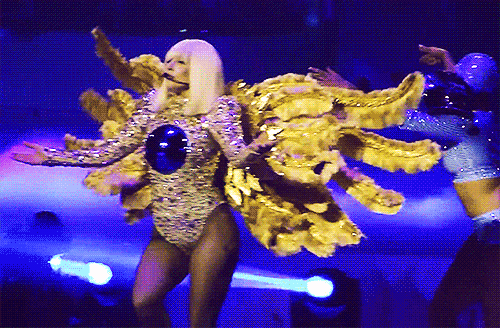 Lately I've been rediscovering all of my old favourites when it comes to music. A lot of it revolves around my 2014 year, which is kind of funny since I feel like 2014 was one of the last "good" years for me. I feel like I really said goodbye to my childhood and younger self when I started 11th grade. Now when I listen to this music I find it really uplifting since I don't have negative attachments to the music. I think ARTPOP was really one of my favourite eras.
also can I just take this opportunity to profess my undying love for the "Do What U Want" xtina/gaga collab. Truly ANGELIC. I've probably listened 1000 times this month alone. I am kicking myself for forgetting about this song. So much better than the R. Kelly version. Can we also just talk about their iconic silver outfits and white blonde hair??? Looks were being SERVED on the Voice that night.
That part in the song:
Gaga: do what u want with me
Xtina: what u want lady gaga!
Gaga: what u want with me xtina!!
and Christina's lil "ooWOO" I can't. I think people are sleeping on the fact that this is one of the most powerful collabs of pop music in the last decade. I'm here to rectify that.
what are you doing!! go blast this song and change your mood instantly!
khai dreams
If chillhop had a voice, well when it does, khai dreams would be the sound.
"Through and Through" has to be the song that drew me in. I often listen to khai dreams, or chillhop whenever I wake-up in the morning, or need some not so distracting music to blog along too and lately that's been a lot of cute lovey-dovey khai dreams songs.
I always feel uplifted after listening 🙂
food
chili
I can't tell you how many times I've made chili this month. This is mostly because chili is so cheap to make and it's the one dinner bf and I can agree on most nights of the week. It's quick, easy, healthy and basically made for lazy people on a budget. Not to mention it's the coziest meal for winter and fall! I've posted my go-to lazy vegan chili recipe on my blog, you can check it out here if you're interested 🙂 (I promise you won't regret it)
vegan lemon-tahini crispy chick'n salad
This is another recipe I randomly threw together and ended up being delicious. So easy and delicious that I posted that one on my blog too (shameless plug? lol.) I already love Gardein chick'n strips/tenders, but needed to spice things up. It's also a great way I've learned to trick myself into eating more greens. The reason you hate salad isn't the salads fault. Salad is boring for two reasons only:
lame/gross/lack of dressing altogether
the absence of/lame toppings
This bad boy is topped with hot sauce (what would a meal be without hot sauce, seriously), pepitas (for iron), hemp seeds (for omegas/protein and all around health benefits), and the best (store-bought) vegan chick'n strips (for protein and an excuse to actually eat your salad), and lastly, a lemon-tahini dressing. Life is just better when you make your own dressing, my mom taught me that. You'll avoid all the gross-ass preservatives and sorry Kraft, but you've got nothing on my homemade gourmet dressings that I can whip up for little to no cost in little to no time.
Are you convinced to eat a salad now? (A salad is really just the components of a meal deconstructed and placed in a bowl, so there's that to ponder on, too lol.)
vegan thanksgiving waffles
Yeah, you read that right.
All of the thanksgiving flavours wrapped up into a vegan waffle feast. Happy late thanksgiving to all my fellow Canadians and happy early thanksgiving to all of my American readers, by the way! This amazing creation is from my all time FAV vegan cooking/recipe blog/YT channel:
btw, I've met Lauren Toyota and I can assure you she's as charming and delightful and hilarious as she is in her videos, in person. If you're looking for non-scary/and totally non-off-putting delicious plant-based vegan recipes check her ISH out- I'm serious! Her nacho cheeze sauce changed my very LIFE, y'all! Actually, come to think of it, every recipe I've made from Hot For Food has been an outstanding success (if not, after multiple tries because of my own culinary errs.)
Here's the breakdown:
mashed potato waffles, yeah, MASHED POTATO WAFFLES (why everyone I mention this too doesn't get as excited about the concept of the two best things combined as I do-BAFFLES ME, I digress…)
Tofurky slow roasted chick'n
home-made mushroom gravy (I got the recipe from my well-loved Oh She Glows cookbook by Angela Liddon)
cranberry sauce
I seriously underestimated how filling this meal really is. I had also made broccoli and green beans on the side and everyone was stuffed! My parents don't eat an exclusively plant-based diet like me and they totally approved! If you're having a small thanksgiving this year, consider this cozy and quick alternative! Who the hell wants to wait 10 hrs for a turkey anyway? Especially when you could have mashed potatoes in the form of WAFFLES.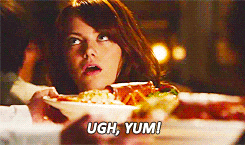 savory stuffed sweet potatoes
I'm so grateful to the other bloggers on the WordPress platform that contribute their fabulous recipes (my lazy meals pale in culinary comparison by a long shot) because of them I've discovered so many combos I never would have thought up on my own!
I love the blog itsallgoodvegan.com!
She introduced me to this amazing meal that I've made like 10 times in the last week and a half. I had to omit the pomegranates and spinach because I didn't have any, and I added fresh chopped garlic and nooch to the lemon-tahini dressing because garlic and nooch are life. I love how affordable and customizable this meal is! Not to mention it's super healthy and filling! I love cumin and I love sweet potatoes so this makes for the perfect fall meal!
other
rereading the harry potter series
I mentioned in my current reads for September post that I was rereading the H.P. series in spirit of fall, but it's taken me a while to even make it to Chamber of Secrets, which I don't think I'm even a quarter of the way through yet because I've been tackling other books at the same time (ahem, 400 pages of "12 Rules for Life")
Regardless, I'm going to make it through the series if it takes me until spring. It's been a magical and inspiring journey back into my favourite childhood series!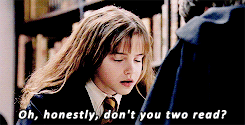 The Sims 4 – decades & 100 baby challenge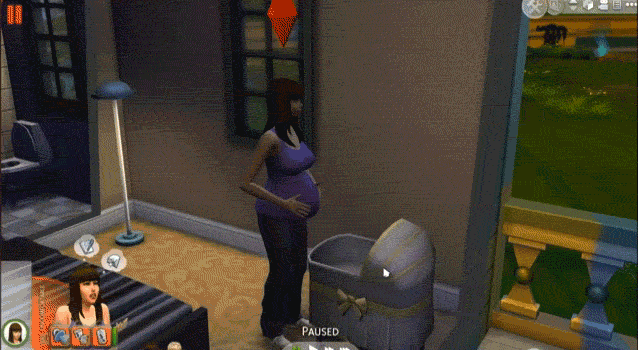 If you're looking for a way to spice up your Sim's saves whilst simultaneously torturing yourself, try the 100 baby challenge!
Oh, you're a masochist?
Combine 100 baby with the decades challenge!!
In all seriousness, the decades challenge has allowed me to stay motivated enough to live through at least more than 2 generations. (I know, r.i.p. to all the sims I've abandoned over the years, I'm sorry!!)
I have gotten to 3 generations of the "Abbington" family. It's been really fun to use names that were most popular during each decade. I feel like the decades challenge adds way more of a challenge and story behind each sim/family.
decades rules: here
100 baby rules: here
the trailer park boys
This is all we've been watching on Netflix for the last month, not even kidding. There are so many TPB episodes that we've had a ritual marathon every night until we fall asleep, lol. Bf knows all the best episodes. (Leaning around season 5, btw) Lawdy, there's just so many good lines in this show. I die laughing every time we watch. I was crying laughing at the scene of Cory baked out of his gourd on Ricky's concoction zipping around the park unconscious on a ride-a-mower. I could not breathe, lmao. I wish I could find a GIF for that. Priceless.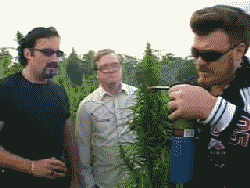 the beautiful world of jeffree star by shane dawson & andrew siwicki
When I'm not watching TPB, I'm being made fun of for watching the Shane & Jeffree series. I'm not sure if the series is totally over now that they've revealed the finalized conspiracy collection designs, but I enjoyed the series nonetheless! It was really interesting to watch the process of creating a truly beautiful product. I gained a lot of respect for Jeffree and Shane. The work they put in is just outstanding. Not to mention watching how strong they've been and grown in friendship unfold in the last year, despite all of the drama!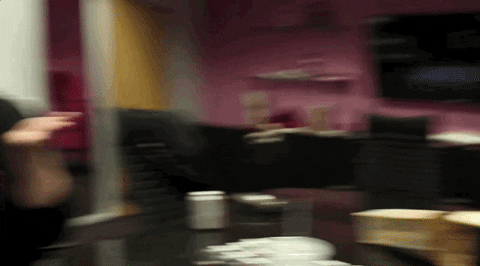 12 rules for life // jordan b. peterson
Phew.
It's taken me a week, but I've finally closed the cover on this one. I have so much to say after reading this book that I plan on dedicating an entire post to just my thoughts on this book alone. We'll see, however.
I think a lot of people have fixed opinions on certain people (namely Jordan Peterson) and it causes them to turn away from the other person entirely, which in my personal opinion can actually be a negative thing in a lot of cases. I think that's what's happening with Jordan Peterson. It seems people either really love him or they hate him. Now, I don't know if I'm really the target demographic he was aiming for, especially after hearing so many times that his book is meant for "young men."
Regardless, I went into reading this book totally objectively and I took so much from it! If you can accept someone, bold claims and all, you might actually learn something/bring light to ideas you wouldn't otherwise have before. Often I learn the most valuable lessons from the people I least expect. I think it's 400 pages of practical advice on how to live with meaningful intent and humility. I totally recommend this book!
♡
I think that wraps up my month of October pretty well! I can't believe November is 2 days away, I'm officially 21 in 8 days!!!!! WHAT?! I feel so much older, now. I actually feel more an adult this year than I ever have. I'm maturing, like a fine wine…
Just kidding I still eat dessert for breakfast and sleep until noon and have a habit of avoiding tax season like the black plague. We'll get there one of these years.
I hope you have enjoyed my ramblings! Let me know in the comments (screw the likes, I'd way rather interact with you!) Have a beautiful and spooky transition into November! I love and appreciate you and your support. Thank you so much for reading ♡
until next time,
xo, jenni ♡